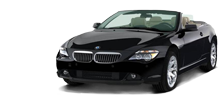 Ads By CarMoversDirectory.com
The auto transport industry is very fragmented and the majority of trucking companies are owner operated. That is mainly due to the high risk involved with shipping vehicles. A risk most fleet companies are not prepared to accept. Because of this fragmentation and diversity it is important to do proper research to decide what company to use when shipping your vehicle.
Car Shipping Carriers:
Using an auto transport carrier may save you a broker fee, but the vehicle carrier company may add it anyway.
The carrier may be better at confirming a pickup and delivery date, but there is no guarantee.
All auto Transport Carriers have to be licensed and insured, but a shipper has to do homework to confirm this, no matter how honest a carrier may sound.
If a Vehicle Carrier experience difficulties such as breakdowns or delays, the customer may have to start the car shipping process all over again.
If a vehicle is damaged, shippers will have to manage through the complicated claim process themselves often with limited cooperation from carriers.
Going direct with an auto transport carrier may seem attractive and save a shipper some money initially, but the risk in shipping your vehicle is high. It can be a very costly experience.
Auto Transport Brokers:
Vehicle Brokers charge a fee, but they may save you money by bargaining for a good discount rate on your behalf and will be indispensible in helping shippers when they experience difficulties with auto transport carriers.
Transport Brokers can never give you an unconditional guarantee on rates and dates. These are estimates and always have to be confirmed with the auto carriers. Low rates offer less predictability than higher rates. These are the parameters all car shipping brokers work with.
Brokers ensure that the auto carriers they use are up to date with their authorization and insurance requirements. This can change daily and shippers have no resource to confirm this by themselves.
Most car shipping brokers use and internal rating system to ensure they use only the best carriers for shipping customers' cars.
Should a truck fail to pick up your vehicle or complete a delivery, a broker can source any other truck to replace it without any extra cost and little delay.
Brokers depend on customer satisfaction ratings and happy auto transport carriers. They tend to offer better service than carriers who specialize mainly in shipping cars.
Car shipping Carriers and brokers both need each other and have a very important role to play in the industry. Our recommendation is that shippers use reliable and reputable brokers who specialize in customer service and let them find the best carriers that specialize in shipping vehicles to afford you the best possible auto transport experience. To check a broker's reputation Google your local BBB office. Brokers should be accredited and have at least an A- rating. If they are not accredited there has to be a very good reason.