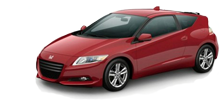 Ads By CarMoversDirectory.com
Research

Your vehicle may be the second most expensive possession you have. To do proper research to ship it is essential.
Avoid using multiple quote providers. These are companies who only have a website to generate leads and have no interest in you or the carriers. Your email address is distributed with no real security and is open to spamming.
Try using local companies first. They may even have drop off facilities to help you in your shipment efforts.
Call companies direct to get a quote, Google the names and see what comes up, good and bad.
When reading reviews, try reading the bad reviews first. These tend to give you an idea how companies work with frustrated customers.

Quote

Get a quote by phone rather than from a quote form.
Listen to the agent's replies and ask questions. If they seem to be in a hurry and short, avoid them as that is what you will deal with all the time.
A high quote may not always guarantee a better service. A low quote may not always take the longest. It is not always the price that matters, but the service that goes with it.

Order

Make sure you sign a contract. Read the terms and conditions carefully.
Normally a broker will require a deposit. The balance is paid to a carrier mostly in cash or guaranteed funds from a bank.
To Pay a deposit upfront is OK as long as you will receive a full refund if the broker fails to perform. Check the terms and conditions. Use a credit card or Paypal in case you have to dispute the payment.

Dispatch

Brokers should inform you when your vehicle will be picked up and you will also get a call from the carrier.
Make sure you sign a check sheet or bill of lading. Any claims for damage is dependent on this document. Make sure the driver signs it too.
Do not agree to sign a waiver to pay a deductible. This may cost you up to $5000 and is a sign that the carrier should not be trusted. Contact your broker immediately if a truck driver expects this of you and request another auto transporter.
Carriers are legally not allowed to have personal items in your vehicle. Some will however accept up to 100lbs of personal items, but these are and cannot be insured.

Delivery

Make sure you have the cash or secure funds available when your car is delivered.
Carriers should give you a few hours' notice before a vehicle is delivered.
Inspect the vehicle carefully before signing the bill of lading together with the driver.
If your location is restricted, a carrier may arrange for a more convenient drop off location such as a parking lot or shopping center.

Review

Do a review on the service of the auto transport company. It will help improving the services of the company and the industry as a whole.
Some will give you cash back or a rebate. This is mostly a genuine offer and for the few minutes you spend doing a review it is worth it. However, if a company expects you to only leave a top score before you will get your rebate; you can indicate this in your review. This will expose the companies practicing rebate manipulation.