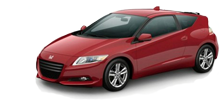 Ads By CarMoversDirectory.com
Use our Auto Transport Rate Calculator to give you an estimate.
if you are ready to ship your vehicle get a custom quote from the car shipping company of your choice.
Car shipping costs vary in many ways. It all depends on how urgently you need to ship your vehicle, the pickup and drop off cities and locations, he type of vehicle, its condition and if you want open or enclosed shipment. Below is a basic indicator on costs for a sedan in good running condition, with pickup and drop off locations in popular routs and on an open carrier. An enclosed shipment will be between 50 – 100% more expensive.
Coast to coast horizontal - $ 900 to $1200
Coast to coast Diagonal - $ 1100 to $ 1500
North to South or South to North West or East Coasts - $ 600 to $ 900
Midwest costs or bordering states - $ 400 to $ 1200
Inoperable vehicles – Add $100 to $300
Large vehicles and trucks – Add $ 100 to $300
These are just estimates. Some companies may offer bargain rates but that would mean you will have to wait until a carrier has an empty spot to fill and accept a rate below industry average. Some brokers may even bargain on your behalf to get the shipment at the best possible rate. If you are in a hurry you may pay up to twice the bargain rate to get your vehicle shipped in the time frame you want.