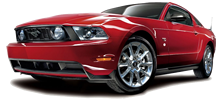 Ads By CarMoversDirectory.com
CSA - Compliance, Safety, Accountability
Site Review, Comments and Report
http://csa.fmcsa.dot.gov/

The CSA (Compliance and Safety Administration) is the government Department of Transportation Authority that regulates all auto transport registration and insurance for brokers and carriers.
Every registered business receives a MC# from the CSA. By using the MC# anyone can determine the current status of a business
If you cannot find a company registered with the CSA, SAFER FMCSA authority, DO NOT SHIP WITH THEM.
Score Determination
All companies should receive a score of 100 for this reference. Considerations are that the company's registration is valid and insurance is up to date.
Please be aware that although the information on this website is regularly updated, it may happen that a carrier's insurance have expired in between updates. It is therefore always necessary to confirm with the brokering company you work with to verify the insurance status of a carrier before you ship with them
Better Business Bureau
Site Review, Comments and Report
http://csa.fmcsa.dot.gov/

As much as one believes, the BBB is an excellent source for business trust and reliability, but it does have limitations.
The BBB relies mostly on information businesses provide them and in most instances do not follow up if the information provided is correct.
A business that is not accredited has no obligation to provide any accurate information about its operations and statistics. That means that with highly inflated numbers and figures about its size and turnover a business may receive an A+ rating whereby in reality it may be worth an F rating. Accreditation is therefore advisable.
The BBB's mission is to be the leader in advancing marketplace trust. BBB accomplishes this mission by:
Creating a community of trustworthy businesses
Setting standards for marketplace trust
Encouraging and supporting best practices
Celebrating marketplace role models, and;
Businesses can apply for accreditation with the BBB.
The BBB will rate a business based on a number of criteria to determine their trustworthiness in the marketplace.
The BBB is the resource to turn to for objective, unbiased information on businesses.
Score Determination
Carmoversdirectory.com uses two areas to determine a score form the BBB
Accreditation
Rating
The combination of these two will determine the score for a business. Although a business may have a high Rating, it still does not comply to the standard and requirements necessary for accreditation.
Central Dispatch
Site Review, Comments and Report
http://csa.fmcsa.dot.gov/

CentralDispatch is a leading dispatch center used my most auto transport companies to place and obtain vehicles for shipment.
This resource is generally not available to the general public unless a business chooses to promote it on its website.
The rating on CentralDispatch is obtained from brokers and carriers who do business with another.
Ratings of 80% and lower will normally indicate that the company is not very trustworthy.
This is and excellent reference for those who want to use carriers direct without brokers.
Score Determination
The maximum score for this reference is 100.
Transport Reviews
Site Review, Comments and Report
http://csa.fmcsa.dot.gov/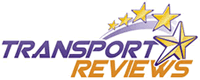 Transportreviews.com is currently the leading reference site for reviews on car shipping companies.
Businesses listed on transportreviews.com often provide incentives for customers to do reviews on their performance and reward them with some form of compensation. There is nothing wrong with this practice except that customers should not be bribed to only leave good reviews.
The owners of the site make a good effort to make it reputable and have succeeded by staying neutral and managing the reviews.
Companies normally do not pay to be listed. Some businesses are listed by customers who could not find a listing and decided to add the auto transporter in order to leave a review. It may mean that the company has not claimed ownership yet.
Transportreviews is, according to the opinion of carmoversdirctory, a reasonably reliable reference to use for customer satisfaction ratings.
Please be aware that the businesses with the most reviews may not always be the best companies out there. Some companies do not actively promote reviews with their customers. In such cases reviews that are posted are often mostly negative reviews from customers who were not totally satisfied with the service. Therefore it is important to consider more sources of reference to get a total impression of how well a business performs overall.
Score Determination
The score for transportreviews is based on the number of stars and number of reviews a company has received.
AFta Plan
Site Review, Comments and Report
http://csa.fmcsa.dot.gov/

The AFta plan provides customers a gap cover in case a carrier's insurance fails to pay
Around 1 in 10 vehicles do get damaged. From this up to 50% will need major repairs. The carriers insurance does have exclusions irrespective what brokers tell you. For example it does not cover a vehicle while it is en-route to or from a truck, acts of nature, debris from the road and while stored at a depot.
The AFta plan is a very important service that ensures a shipper is not out of pocket should s/he need to invoke personal insurance to pay for damages not covered by a truck's insurance.
Only a limited number of auto transport companies offer this service as it is a fairly new introduction in the industry. It is managed and underwritten by AF management consulting, the parent company of carmoversdirectory. Shippers can purchase the gap coverage direct from the underwriters but we suggest it is done through a broker, as it is cheaper.
Score Determination
The score for the AFta plan is based on the rating a broker receives from the underwrites. The significance score is average because there are not many businesses offering this service yet, but the score will improve as more car shipping companies start making it available to their customers.
Transport Rankings
Site Review, Comments and Report
http://csa.fmcsa.dot.gov/

Transportrankings.com is a reference site that offers a number of review options to visitors.
The service includes ratings similar to transportreviews.com, but also offers an evaluation service that ultimately lists businesses in a top ten and more ranking.
The website is very cluttered and busy. The process determining how the top companies are selected is not very clear.
Customer satisfaction seems to lack importance in the decision for what company is selected to be the best.
Criteria seem to be more focused on a company's size and presence in the market, even though customer service and satisfaction is below average.
The development is done in India and it seems like they may not have a clear idea how the auto transportation industry works.
Carmoversdirectory has given a below average significance rating to Transport Rankings, but still believe it is of some value to shippers to use as an additional source of reference.
Score Determination
The score for Transport Rankings is based on the number of reviews. The quality of the reviews and the number of visits a business has had from the transportrankings website.